What is the fuel in your engine?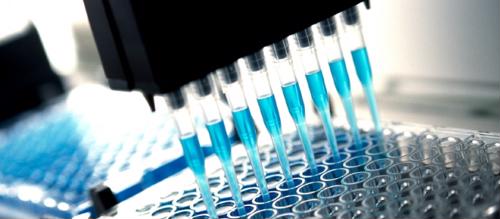 By: Roche Life Science
Posted: July 22, 2015 | Lab Life - Real-Time PCR
You wouldn't fill the tank of your car with gasoline found sitting in an old jug from the back of your neighbor's garage, presumably well-aged and highly oxidized, given the thick and undisturbed layer of dust surrounding its spout. And as an academic researcher, we hypothesize that you wouldn't dare fuel your brilliant mind and (likely) sleep-deprived body with instant coffee, let alone (shudder) decaffeinated coffee.
By the same logic, the instruments in your lab you routinely depend upon for consistent and reliable performance must be treated with the same thoughtful care for the fuel in their engines. In particular, we will discuss the importance of using real-time PCR reagents that have been designed, optimized and tested for the system you are using.
Quality in qPCR
Not all real-time PCR platforms are built the same. Perhaps more importantly, qPCR technology has made significant and robust advancements in the past 10 to 15 years, further exemplifying the consideration that must be given to differences in sensitivity and/or specificity that may occur with variations in reagents or assay design parameters when using different systems.
Moreover, current qPCR platforms differ with respect to thermal gradients, optics, and methods for acquisition of fluorescence data, underscoring the importance of using reagents optimized and tested for use with a given system. In fact, the potential for differences in gene expression measurement based on assay design and platform variability has been of particular interest over recent years given the widespread and increasing use of qPCR methodology.
Early technical studies in qPCR design demonstrated differences in sensitivity with alterations in assay condition, such as the speed of cycling1 as well as the concentration of DNA polymerase2, using multiple qPCR systems. Initial studies comparing gene expression of one or two select genes using several real-time PCR platforms demonstrated similar performance across multiple laboratories3.
However, even with the limitations of each of these studies, including the number of genes tested as well as reproducibility beyond a single laboratory, respectively, there remains a common wisdom to be inferred. Indeed, these data serve to illustrate the importance of reagent optimization and methodologic proficiency to maximize instrument performance and to limit variables within your control.
Whether you are using SYBR Green, hydrolysis, or hybridization probes for single or multicolor detection; or performing one- or two-step RT-qPCR for gene quantification, genotyping, or mutation analysis; your real-time master mix should be of the highest standard and fully optimized for your assays and platform. After all, the fuel by which your instrument performs is, indeed, of utmost importance in your research.
1. Hilscher C, Vahrson W, Dittmer DP. Faster quantitative real-time PCR protocols may lose sensitivity and show increased variability. Nucleic Acids Res. 2005; 33(21): e182.
2. Exner MM, Lewinski MA. Sensitivity of multiplex real-time PCR reactions, using the LightCycler and the ABI PRISM 7700 Sequence Detection System, is dependent on the concentration of the DNA polymerase. Mol Cell Probes. 2002 Oct;16(5):351-7.
3. Silvy M, Mancini J, Thirion X, Sigaux F, Gabert J. Evaluation of real-time quantitative PCR machines for the monitoring of fusion gene transcripts using the Europe against cancer protocol. Leukemia 2005 Feb;19(2):305-7.